Welcome to the Wonder Wiki!
Welcome to the Wonder Wiki, a website dedicated to the job of sharing and talking about anything and everything related to R.J. Palacio's book, Wonder and its upcoming film adaptation. There are 94 articles and 3,306 edits on this wiki. Anyone with a Wikia account can contribute to this wiki.
---
Contribute · Forums · Chat · Rules · Help
---
Featured Content
| | |
| --- | --- |
| Olivia Pullman is a main character in Wonder. She is the older sister of August and the daughter of Isabel and Nate Pullman. She is a student at Faulkner High School, where she met Justin who became her boyfriend. She is portrayed by Izabela Vidovic in Wonder. Read more... | Auggie & Me is a collection of novellas by R.J. Palacio. It includes three novellas, The Julian Chapter, Pluto: A Wonder Story, and Shingaling: A Wonder Story. Each novella focuses on a different secondary character from R.J. Palacio's Wonder. Read more... |
| Nadji Jeter (born October 18, 1996) is an American actor, best known for his roles in Grown Ups (2010), The Last of Us (2013), and The 5th Wave (2016). For his performance in The Last of Us, he won the BTVA People's Choice Voice Acting Award for Best Vocal Ensemble in a Video Game. He portrays Justin in Wonder. Read more... | |
Gallery
Did You Know...
...that R.J. Palacio is the pen name of Raquel Jaramillo?
...that there is a Julian chapter, a Charlotte chapter, and a Christopher chapter that together make up a book called Auggie and Me?
...that the Wonder movie is coming out on November 17, 2017?
...that Jacob Tremblay, who is portraying Auggie in the film adaptation of Wonder, is a huge fan of Star Wars just like August?
...R.J. Palacio has a dog named Bear, just like the Pullmans' second dog?
Quote of the Month
"It's not enough to be friendly. You have to be a friend."
Poll
Which character's perspective did you enjoy the most?
Chat
Join the Chat>
Twitter
Blogs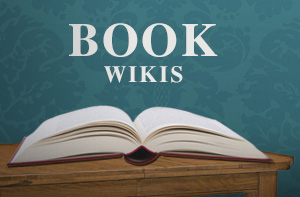 Ad blocker interference detected!
Wikia is a free-to-use site that makes money from advertising. We have a modified experience for viewers using ad blockers

Wikia is not accessible if you've made further modifications. Remove the custom ad blocker rule(s) and the page will load as expected.